Preparing for Your First Appointment:
Before coming to Sleep & TMJ Therapy, we ask that you complete our New Patient Questionnaire. Your questionnaire will be submitted and received electronically. Please allow 20 to 30 minutes to submit your information. Be sure to include as much detail as possible, as this will allow our dentist, Dr. Jeffrey Brown, to better serve you. We require that your questionnaire be submitted in advance so Dr. Brown can review your history and symptoms in detail before we meet with you. This helps to make your initial consultation more efficient and productive.
Telemedicine Consult Instructions:
Telemedicine consultations are an easy way to meet with our dentist so he can screen, evaluate and start diagnosing underlying problems while you are in the comfort of your own home. Please note that all telemedicine consultations must be scheduled in advance. When preparing for your consultation, please make sure you are using a smart phone, tablet or computer with a webcam. Five minutes before your scheduled call, click the button below that says, "Enter waiting room." You will be prompted to enter your name and then to enable your camera. Once you have completed these steps, you will be in our virtual waiting room. Dr. Brown will initiate the call at your appointment time. If you have any trouble at all, please call one of our team members at 703-821-1103.
Start a telemedicine call with Dr. Brown
What You Should Expect at Your First Visit:
If you are joining us in office for your first visit, please arrive 10 – 15 minutes before your appointment time. Arriving early allows you to have plenty of time to park and make your way to the third floor and into our office in suite 301. Our administrative team will walk you through the check-in process and our clinical team will then begin by recording your vitals. Dr. Brown will perform a detailed head and neck exam, which entails reviewing your craniofacial balance, airway and oral health and identifying TMD symptoms, sleep habits, posture and overall development. Subsequently, Dr. Brown will produce a treatment plan to directly address the problems that brought you into our office.
What Is Next?
If you are a candidate for treatment, Dr. Brown will walk you through the treatment plan and make sure that your goals coincide with ours. Our main objective is to help relieve your symptoms and get your body functioning to its highest potential. We want to make sure both you and our office have the same understanding of treatment so we can work together to effectively achieve a successful treatment outcome. Once Dr. Brown has explained your treatment plan, you will then meet with one of our team members to discuss our financial options. Our team member will have already obtained your insurance benefit rundown in order to review this with you during this visit. The purpose of this is to give you an idea as to how much your insurance will reimburse you once we file claims on your behalf.
Once you have your treatment plan, financial options and insurance benefit rundown, you will be ready to schedule your next appointment and begin treatment.
Testimonials
Are you wondering what patients have to say about Sleep & TMJ Therapy? Please take a moment to visit our testimonial page to read through reviews, social media posts and YouTube videos!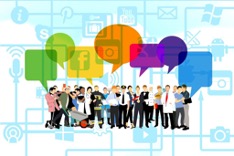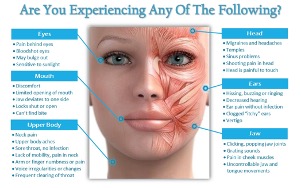 Tour Our Office!
Insurance and Billing:
As our practice is out of network with all commercial and government insurance carriers, our administrative team will do their best to obtain preauthorization, predeterminations and benefit rundowns with your medical and dental insurance carrier once the treatment plan has been established. This provides you with an estimate before moving forward with any remedy. After the initial filing, our team will provide you with appropriate medical (CPT) and dental (CDT) procedure codes for you to submit your follow-up claims through your insurance portals. We found this to be the fastest way for you to receive your benefit reimbursements. Our goal with the filing process is to allow you and our dentist to focus on getting you better. So you are aware, we do not participate with Medicare or Medicaid. We accept Visa®, MasterCard®, American Express, Discover®, cash, check and CareCredit®.
If you need help with planning your dental appointment in Falls Church, Virginia, call our office at 703-821-1103 and a member of our team will be happy to assist you.